You've built a great-looking website, you've invested into Search Engine Optimization, your content is strong and your technical factors are all in place. Now, it's just a matter of watching your site strengthen its position in search engine results – so you decide to keep an eye on things by occasionally Googling search terms your audience is looking for and seeing where you show up. Sounds simple, right?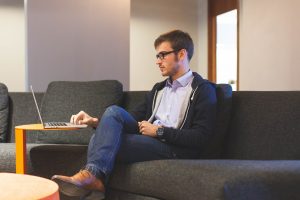 Unfortunately, simply "Googling yourself" will only frustrate you. Here's three reasons why:
Reason #1: Google doesn't show the same thing every time.
We typically report average position to our clients in our monthly reporting, because Google may show your site 7th for one person but 2nd for another.
A variety of factors go into what Google decides to display for a particular search, including a person's search history. Other factors, like if someone is searching on a mobile device vs. on a desktop computer, also change the equation and alter the order of results.
For keywords and phrases you'd like to rank for with significant traffic, it's imperative not to overreact by what you see…because it's very likely not what many of your customers are seeing.
Ultimately, Google (and Bing, etc.) has one goal: Provide the most relevant results to what a person is searching for at any given moment. And so, as long as your site has excellent content, is easy to use and navigate, and has its technical specifications in order, you should be seeing a return on your investment.
Reason #2: It can have an adverse AdWords impact.
We run tens of thousands of dollars in AdWords budgets every month for a spectrum of clients with widely-varied budgets. But our goal remains the same no matter which client, industry, or budget: Optimize your dollars to provide the best ROI possible.
One way this can be sabotaged is, in fact, by someone searching for themself. That's because Google AdWords tracks how people interact with the ads when searching, and how often people find the ad useful is rolled into something called "Quality Score" (QS). The higher a keyword's QS, the less it will cost for you to get someone to click an ad showing for it – which ultimately means more traffic to your site without increasing your budget. It also affects what positions your ad shows for a given search term.
So, how can searching for yourself hurt? Because you don't want to waste your own money, so you won't click your own ads – which Google's algorithms track as "Your ad wasn't relevant." This, in turn, can negatively impact your QS. For high-volume phrases that many people search for, it may be a minimal impact, but those terms likely have more competition that magnifies small penalties for your bottom line. For more specific terms that often have great ROI, it can have a larger impact!
Reason #3: There are more effective methods.
We have multiple tools at our disposal that accurately – and objectively – track your site's average position for particular terms. Factors such as your location, browsing history, and documented interests don't skew the results on these reports. It's also possible for a client to see how they rank for a large range of words/phrases, even if they aren't currently targeting them.
But simply typing a phrase into Google may only serve to raise an eyebrow, because it may be a good idea to try and rank for it – but our information may point to a different direction. Effective marketing embraces your target audience's wants, and serves as a great guide for making strong decisions. We're happy to show you the data and make a recommendation on what may be a new opportunity for your business!
Ultimately, we want you to see a measurable impact on your bottom line. And that's why we strive for the best in reporting and transparency with any questions you have.
For more information, contact us today!