Being a Google Partner is… How do I put this? AMAZING! This is a badge we wear proudly. The partnership with Google benefits our agency in so many ways, but recently it's been all about furthering our education of the Google digital world.
Google Elevator
In September, Rick and Amy flew out to Austin, Texas for Google's Elevator seminar/workshop. What they brought back was a fantastic opportunity for our team to collaborate and bond. It got all of us to think about who we are as an agency, what our vision is, what steps we need to take to achieve these goals, etc. There was A LOT of M3 love in the office that day while discussing these ideas around the family/conference room table.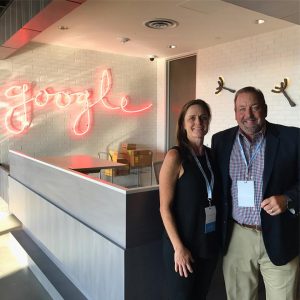 Google AdWords Bootcamp
Ben and Carrie took advantage of a Google AdWords Bootcamp this month in Atlanta. Not only did this bootcamp refresh them on the fundamentals of AdWords, but they were able to learn about new concepts and strategies…and especially the new interface!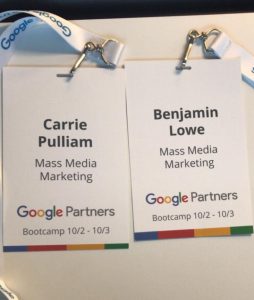 Being a Google Partner allows us to grow individually as professionals in this industry and also as an agency. That, of course, trickles down to our clients; we're able to help their businesses thrive. That's why we're here! We love what we do, and any way that we can learn to help better our clients' needs – COUNT US IN.