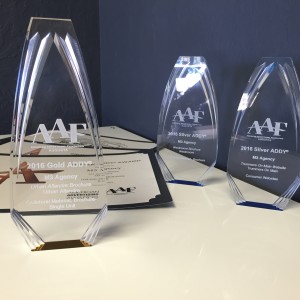 Our team works hard, and we love it when the effort is recognized. This year, our #squad took home 5 ADDY awards, in addition to two Big Wigs (more on those in a moment).
We're proud of the work we do! But instead of simply showing you the awards, we thought this would be a perfect chance to show you a couple of things we're capable of, by diving a bit into each award-winning piece and providing a bit of context.
Our gold ADDY stems from a piece that's much bigger than your standard brochure, for Urban Alfandre. Their upscale, urban living developments have been hugely popular, and our design team spent many hours designing a piece that would wow potential residents and investors – from intricate maps to detailed floor plans, with a design that matched the urban feel of the community.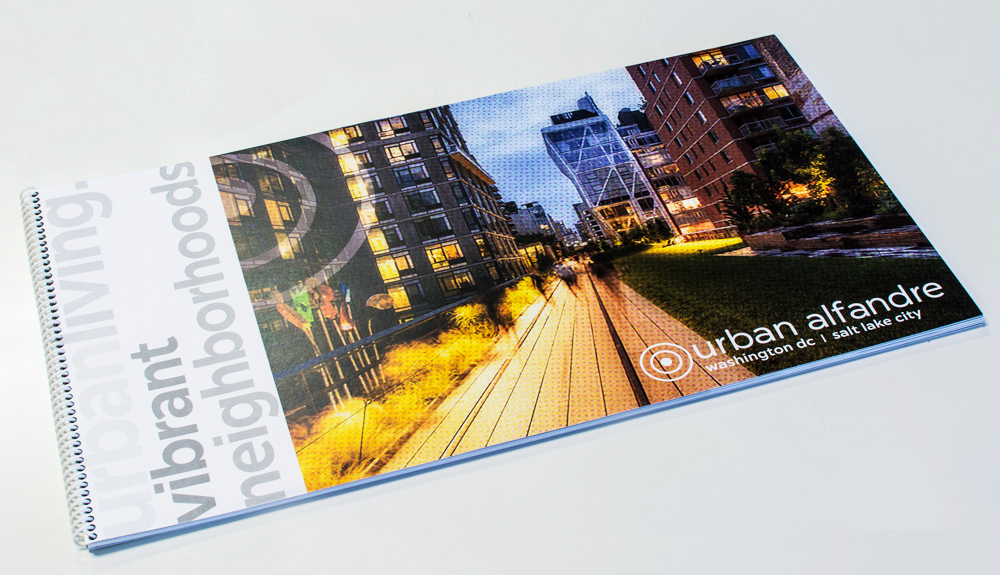 "Our biggest challenge with the Urban Alfandre brochure was the technical aspect of all the details, and getting everything perfect prior to printing," Lynn Forbes, our Creative Director, said. "The success of the brochure was the "wow" factor it gave our client when they gave them out to potential investors."
Our two silver ADDYs stem from two different areas of our company. The first, you may have seen on our social media – a redesign of the Trummer's on Main website, transforming it into a gorgeous, eye-catching display second only to the food they serve in their high-end establishment.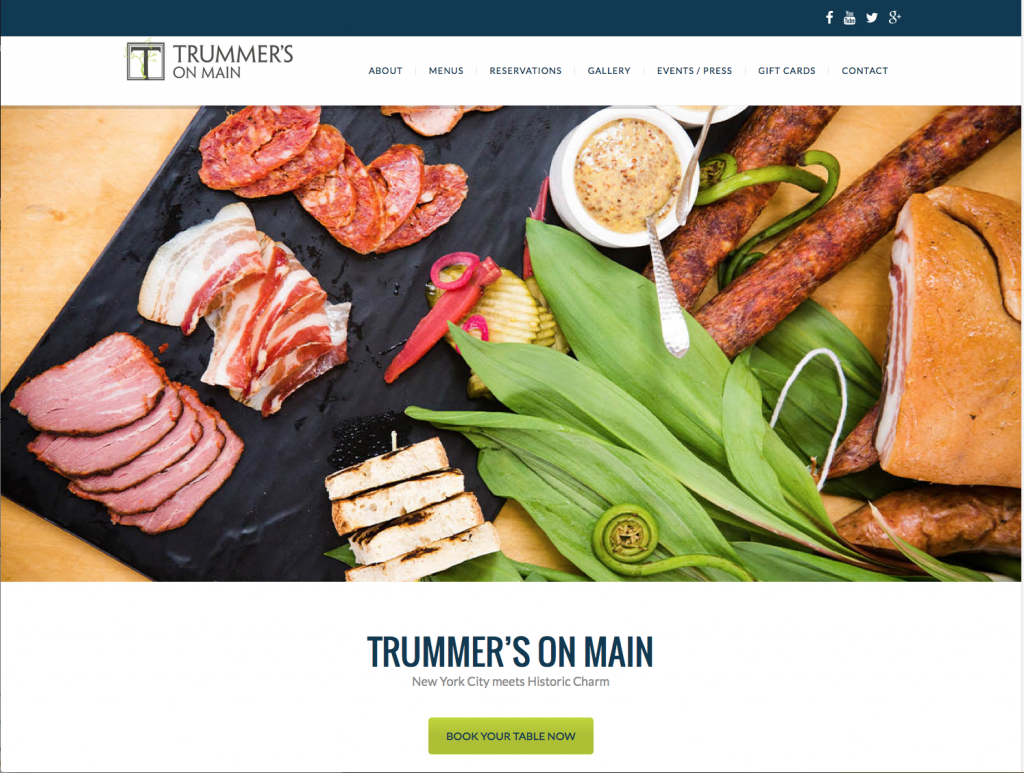 "Our goal with the new Trummer's On Main website was to create a site that was easy to navigate, informative, and visually appealing! The old site simply didn't put all of the delicious food they offer on full display," says Korey Swift, Lead Designer.
"We think the finished product turned out great – you can't beat the beautiful photography that makes your mouth water while you're browsing the site!"
The other silver ADDY comes from more graphic design, this time a standout brochure for Westmoore Metro Living, featuring suite plans, colorful maps, and more to showcase how Metro Living is simplified in many cities across the United States.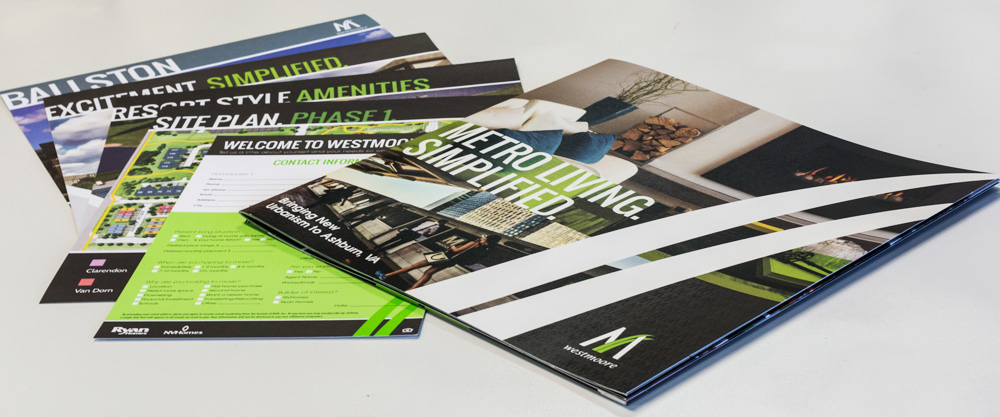 We also garnered two bronze ADDYs, one for our newly-redesigned website, and the other for our Christmas card!
"My favorite part of the photo shoot for our Christmas card was the actual tailgating party we created. The bonus was everyone receiving the new team M3 jerseys, which have become a casual Friday favorite!" said Forbes.
In addition, two of our staff received Big Wigs Awards, a way to highlight many facets of the advertising business, from media buying to those working at TV and radio stations – even support staff!
Korey Swift earned Best Support Staff, and Kelly Gillis took home Best Media Buyer, as voted on by advertising peers in the Augusta community. If you've worked with us at all, chances are one or both of these awesome ladies have worked on your campaign!
The best part of recognition, of course, is how the clients are the ones that get to boost their bottom line with great-looking advertising pieces designed specifically for them. From clearly communicating a brand's culture and feel to providing something that impresses, ultimately our success it tied to the client's success. We're thrilled our hard work has been recognized, and appreciative of it!
But we're also excited to continue propelling our clients forward so they don't just survive, but THRIVE in their industry